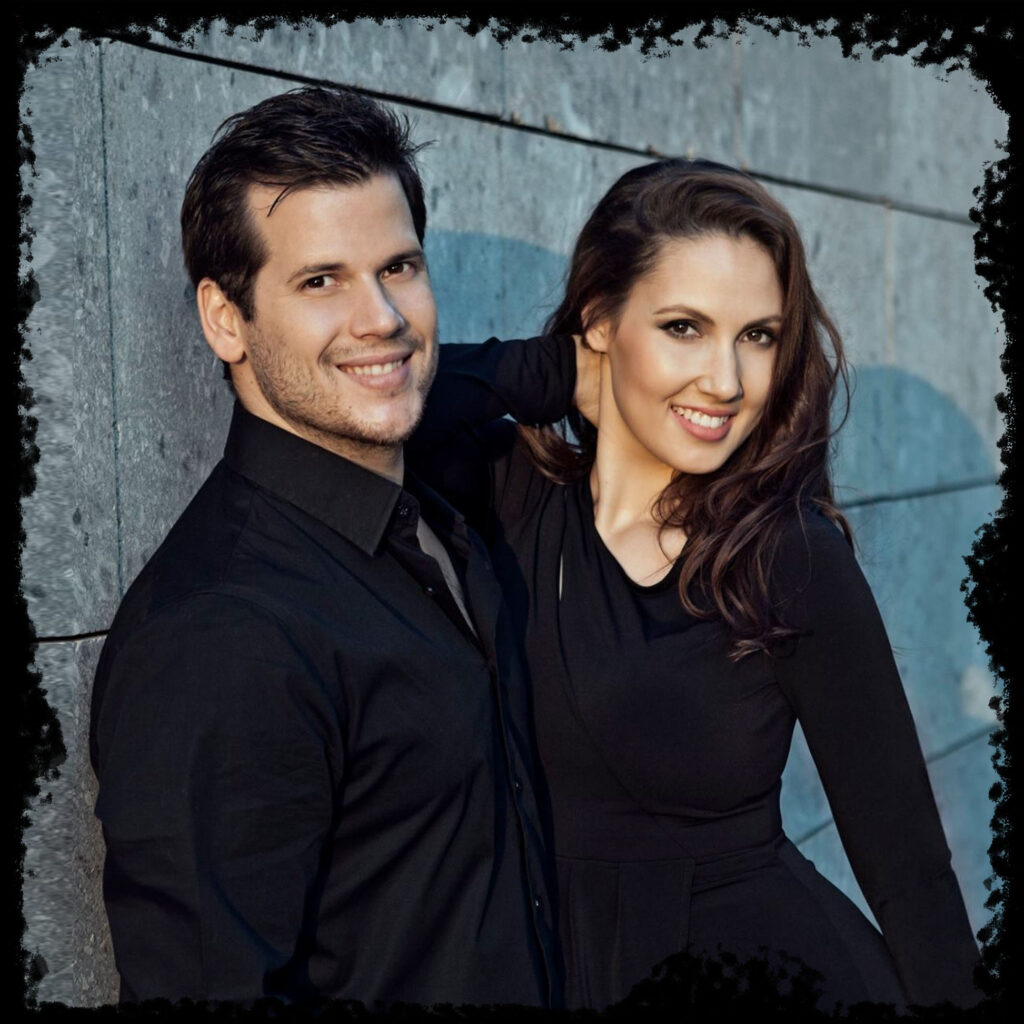 Maxence martin & virginie grondin
Maxence Martin: Previously a high-level judoka, Maxence started his dance career in Lindy-Hop in 2005. He quickly fell in love with WCS and trained in the US with the greatest. Today, Maxence is one of the most popular wcs teachers internationally. He draws the strength of his teaching in the knowledge of body and spirit control that he mastered in judo.

Virginie Grondin: Virginie started her dance training when she was only five years old. Beginning with the rock'n'roll and boogie woogie, she moved to individual dances, like modern jazz, classical and contemporary dance. Virginie discovered WCS in 2007 and is now considered as one of the very best WCS followers in Europe.

Maxence and Virginie started a partnership in 2012. Today they travel all over the world together to teach and share their passion for West Coast Swing. Together they are unique in terms of their patterns and styling, with Maxence combining his flair for turn and leverage technique with Virginie's own brand of subtle body isolation and footwork.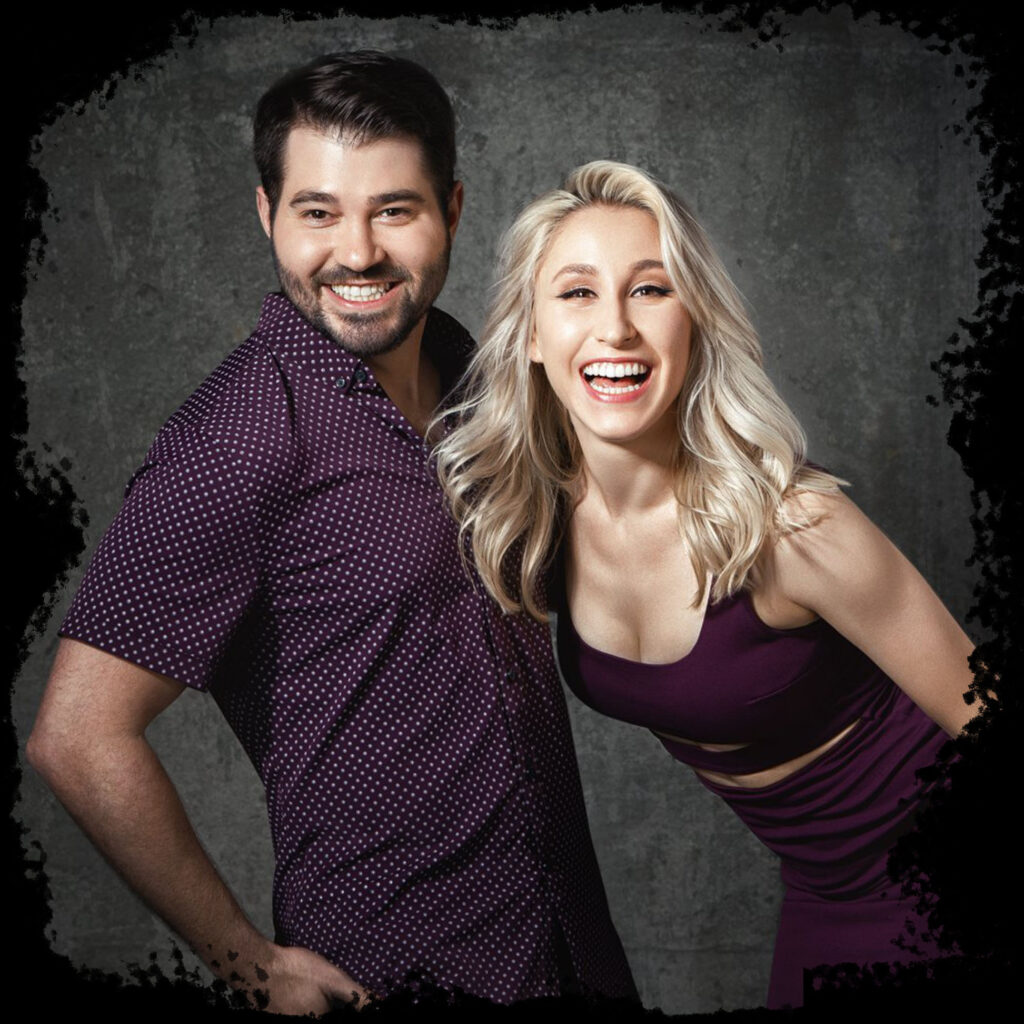 BEN Morris & VICTORIA HENK
Victoria Henks dance shenanigans began at age 4 with ballet, gymnastics, hip hop and jazz. She was introduced to West Coast Swing when she began training at the Schwimmer's 5678 Dance Studio at the age of 8, and her love for both solo dancing and West Coast Swing was cultivated through the Juniors Jazz & West Coast Swing teams. When Victoria began competing she quickly met with success, winning the 2014 NASDE All Star tour, then moving into the Champions division where she soon began to final and place.

Ben Morris waited until the ripe old age of 12 to begin his dance career and kicked things off with the Lindy Hop before adding West Coast Swing to the mix. He became a Champion dancer in both, and is now a 3 time U.S. Open Swing Dance Champion, NASDE Routines Tour Winner, Spirit of Lindy Hop award winner, and California Swing Dance Hall of Fame award winner.
Ben and Victoria began partnering together in 2015, getting 2nd in the Classic division their first time competing together, and winning the 2016 US Open Classic Division. Together they travel around the world teaching, performing, and spreading their love for West Coast Swing.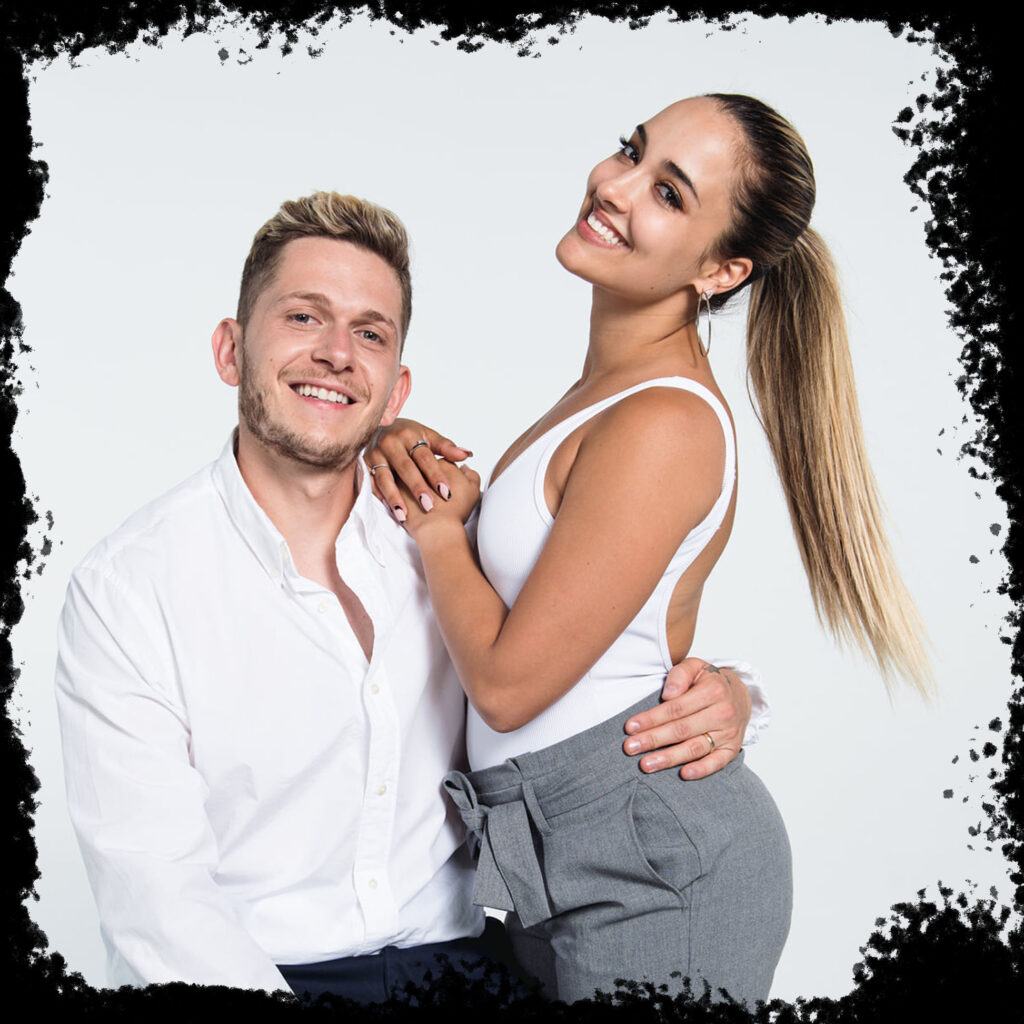 Thibault & nicole ramirez
Thibault and Nicole have been together since the beginning of 2019, quickly building a strong partnership and establishing a name for themselves. Becoming the World Champions of 2019 with their winning Showcase routine, they immediately began traveling all over the world teaching, performing, judging, and competing. They choreograph routines and coach dancers all around the world with an emphasis on mentoring and competition.
They are the creators of Flash Choreo, a mini choreography intensive for dancers to challenge themselves and perform a routine in short amounts of time. 
They have developed a great rhythm teaching classes and intensives together, offering great technique in a relaxed and fun environment.
With over 20 years of knowledge in West Coast Swing and other partner and solo dances, their teaching style is very appreciated everywhere they go and benefits dancers of all styles. Their emotive, passionate spirits shine when they are on stage and while teaching. They love to motivate their students to excel and reach their maximum potential. Their personalities are very energetic and open to connecting with people, on and off the dance floor.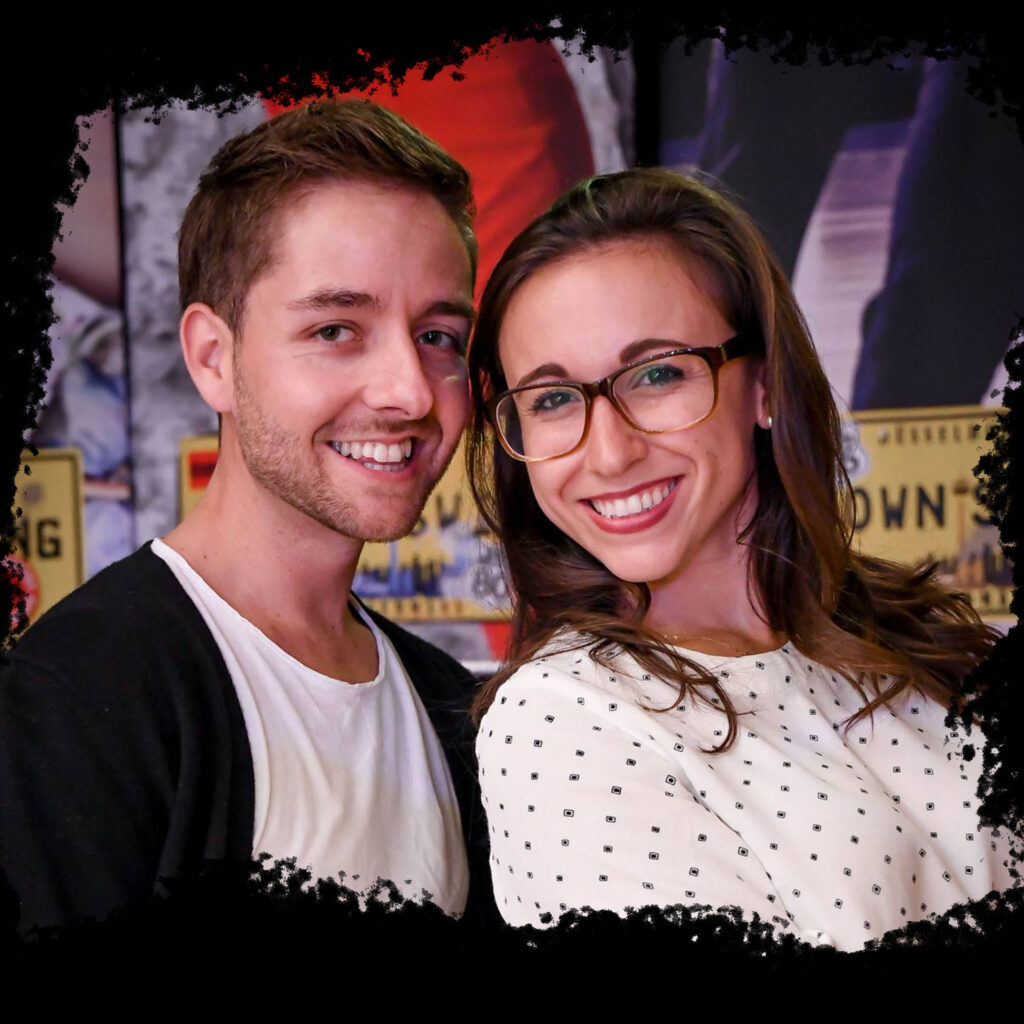 Maxime started dancing at the age of 5 in Lyon, France. He studied contemporary at the Conservatory for 6 years before starting his career in the West Coast Swing community. He is now one of the top male professionals, and was the first European to place in the top 5 of the Classic division at the US Open 2012. Torri began dancing when she was 3 years old in California, USA. She has studied other dances, but has always been a part of the West Coast Swing community; she has won the Young America/Young Adult divisions a total of 6 times at the US Open. Torri was the first and only person to win both the Classic and Showcase division in the same year at the 2010 US Open, and continued to win the Showcase division for the next 4 years.  Maxime and Torri decided to build a partnership and travel the world teaching together. They love the fun and social atmosphere of West Coast Swing, and always want to make their classes informative yet enjoyable for everyone.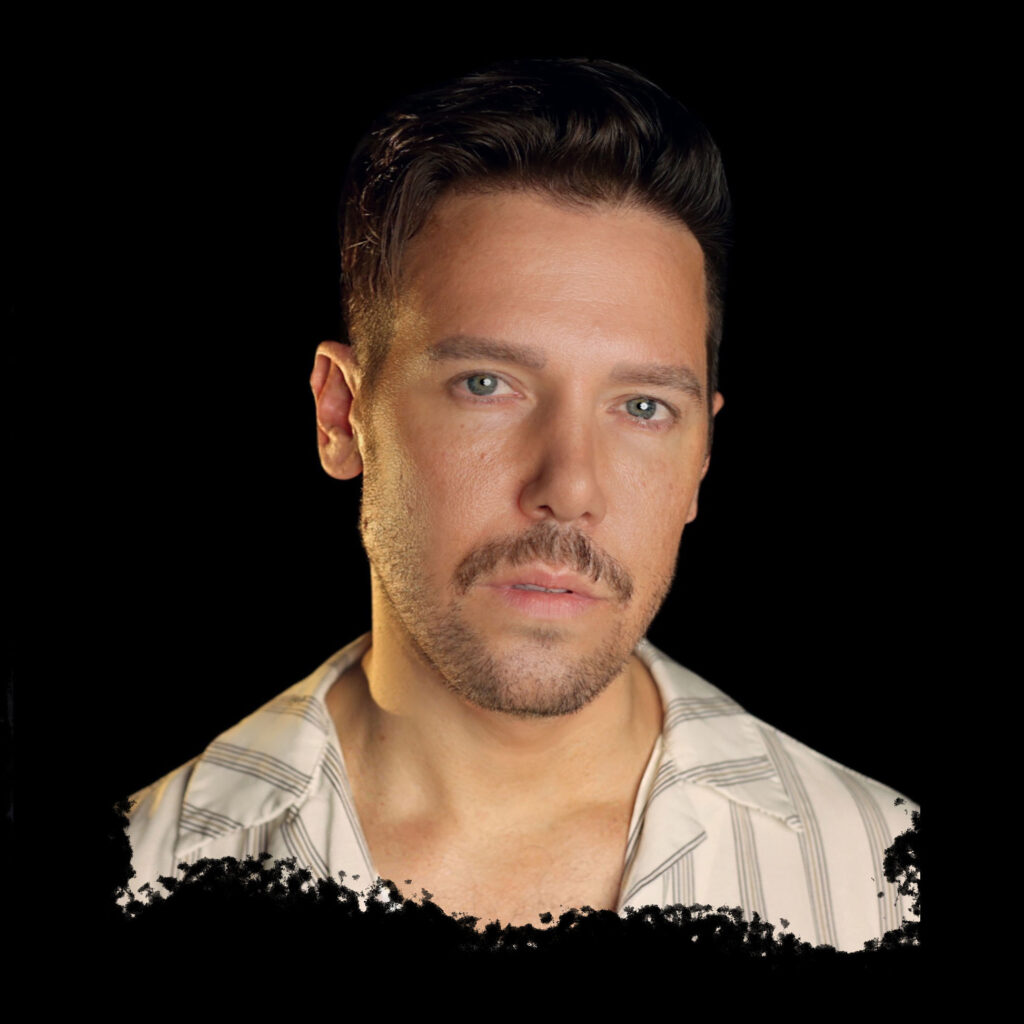 A third generation swing dancer, Benji Schwimmer holds records in nearly every category of West Coast Swing and has been swing dancing for over 30 years! Having an extensive background in most dance styles, Benji's training, coaching, lecturing and choreography is a sought-after tool to both the recreational dancer to the most elite of competitors. Outside of swing, "America's Favorite Dancer" is the artistic director for various live tv shows. Benji is the Creative Director for the Us Open Congress since inception 3 years ago. When not dancing, he coaches and choreographs for some of the highest Olympic-level figure skaters in the world and is a recognized Olympic figure skating coach.