Scandinavian Open WCS - SNOW
A unique West Coast Swing dance event experience, which brings people from all over the world together for an amazing, epic, crazy weekend!
A weekend at SNOW includes:
West coast swing classes with instructors considered some of the best west coast swing dancers and teachers in the world.
Competitions in the form of "WSDC Jack & Jill's" and "strictrly's"
3 amazing nights of social dancing (Friday – Sunday) are included in the full pass. Tickets are sold seperatly for the Thursday night pre-party that will be at "EPIC studios"
Performances and a Pro Jack & Jill with our awesome teachers.
Award ceremony where the competition results will be revealed
If you still want to know more about SNOW, continue below!
This year the event is moving to a bigger venue!
We are expanding and moving from our old venue "EPIC studios" to the second largest hotel in Sweden "Quality Hotel Friends". The hotel is located in Stockholm, an easy 25min train ride from Arlanda Airport. 
This means a few upgrades from our previous venue "EPIC":
 1200 m² dance floor
 25 min from Arlanda Airport with trains departing every 30 min
 7 min train to city center in case you wanna do some sightseeing
 Next door is the largest mall in Scandinavia, "Mall of Scandinavia" where you can find everything you need, from a huge variety of restaurants and convenience stores to shopping.
 Hotel bar
 All event activities are under the same roof
  Massive high quality sound system
We are super excited for this upgrade and promise to bring the epic atmosphere to the new venue. 
Welcome to SNOW 2.0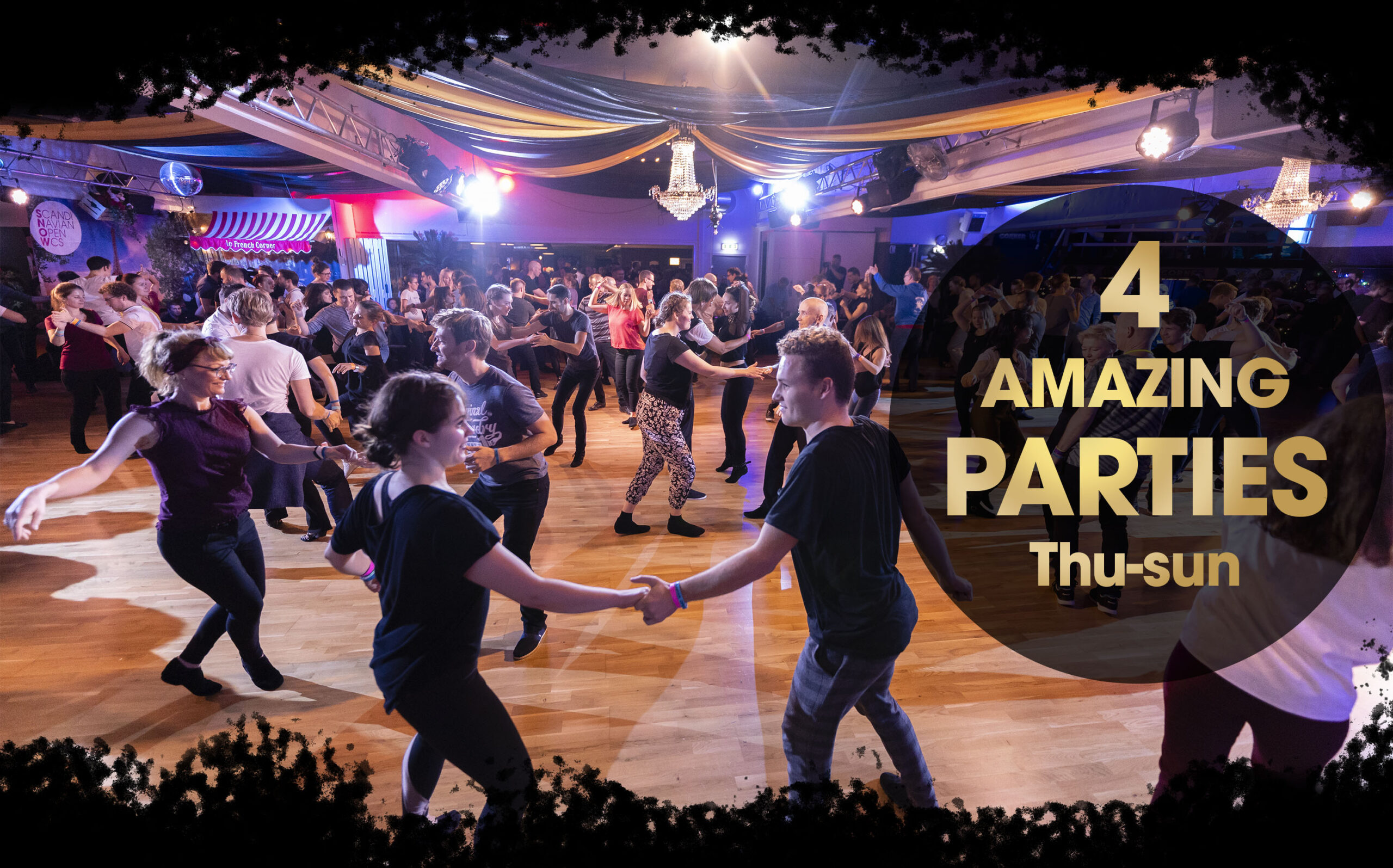 Each evening from Thursday there will be social dance parties starting at around 8pm. Please check the schedule to find the details. The social dance will continue until early morning hours, at 7am we usually have to kick the last dancers out so we have time to clean the venue before the workshops start!
Hotel breakfast is served from 7am  and is included if you are staying at the hotel. 
There are some really great advice and social etiquette explained on the WSDC page, just follow this link to read more: https://www.worldsdc.com/social-etiquette/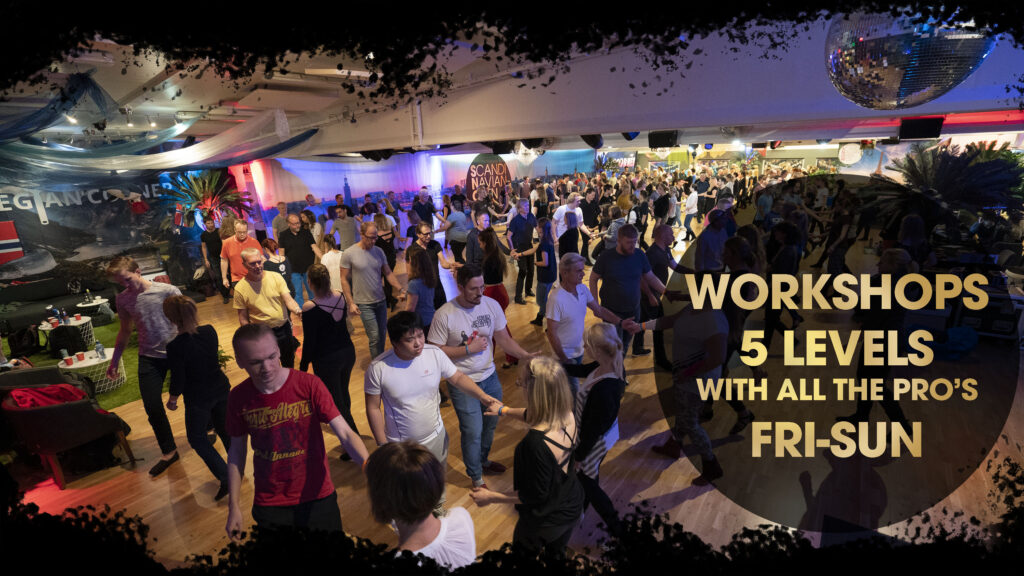 You can attend all the classes of your assigned level and learn the dance from some of the best instructors in the world. Read more about the teachers in the "STAFF"-tab to get to know the amazing pro's you will meet.
The classes will teach you everything from musicality, styling, technique to fun patterns and by having different levels of workshops everyone will be able to enjoy classes in the level they are at. At the end of the class it is normal that they do a quick recap of the class held so that you can take a video and practice it at home later. So be ready to grab your camera at the end to record what you learned.
Jack & JILL - competitions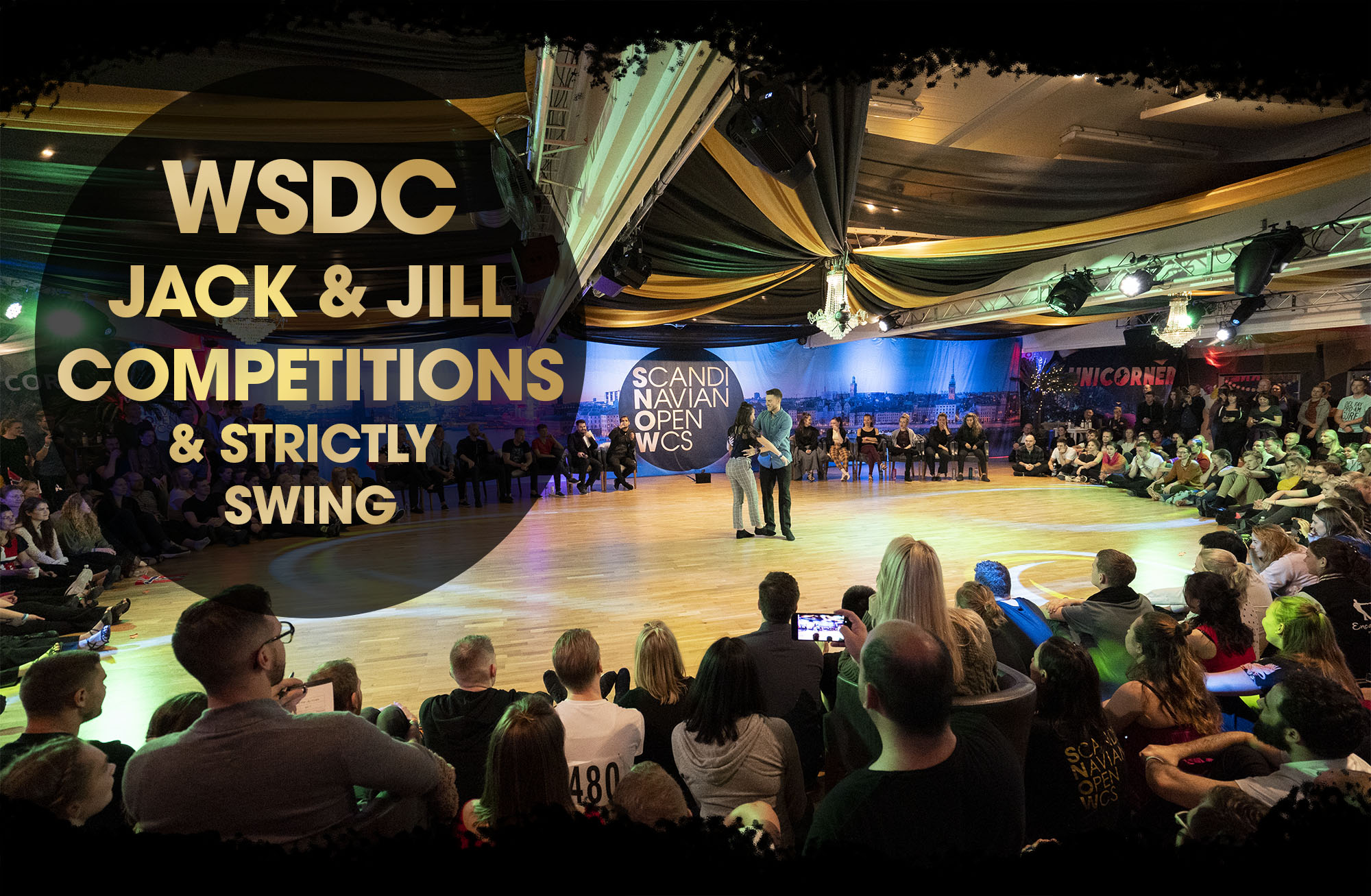 SNOW is a WSDC regestry event.
There will be west coast swing competitions in two different formats: Jack&Jill and Strictly. Jack&Jill is a more common form of competing in west coast swing. This format has a lot of rules and ways to go about it. You can read about the differens divisions under Program – Competitions. Strictly means you register for the competition as a couple and will be judged as a couple througout the competition. At SNOW we will have 3 divisions for strictly; Novice/Intermediate, Advanced and All-star.
Here's som tips about competing:  https://www.worldsdc.com/competition-tips-for-swing-dancers/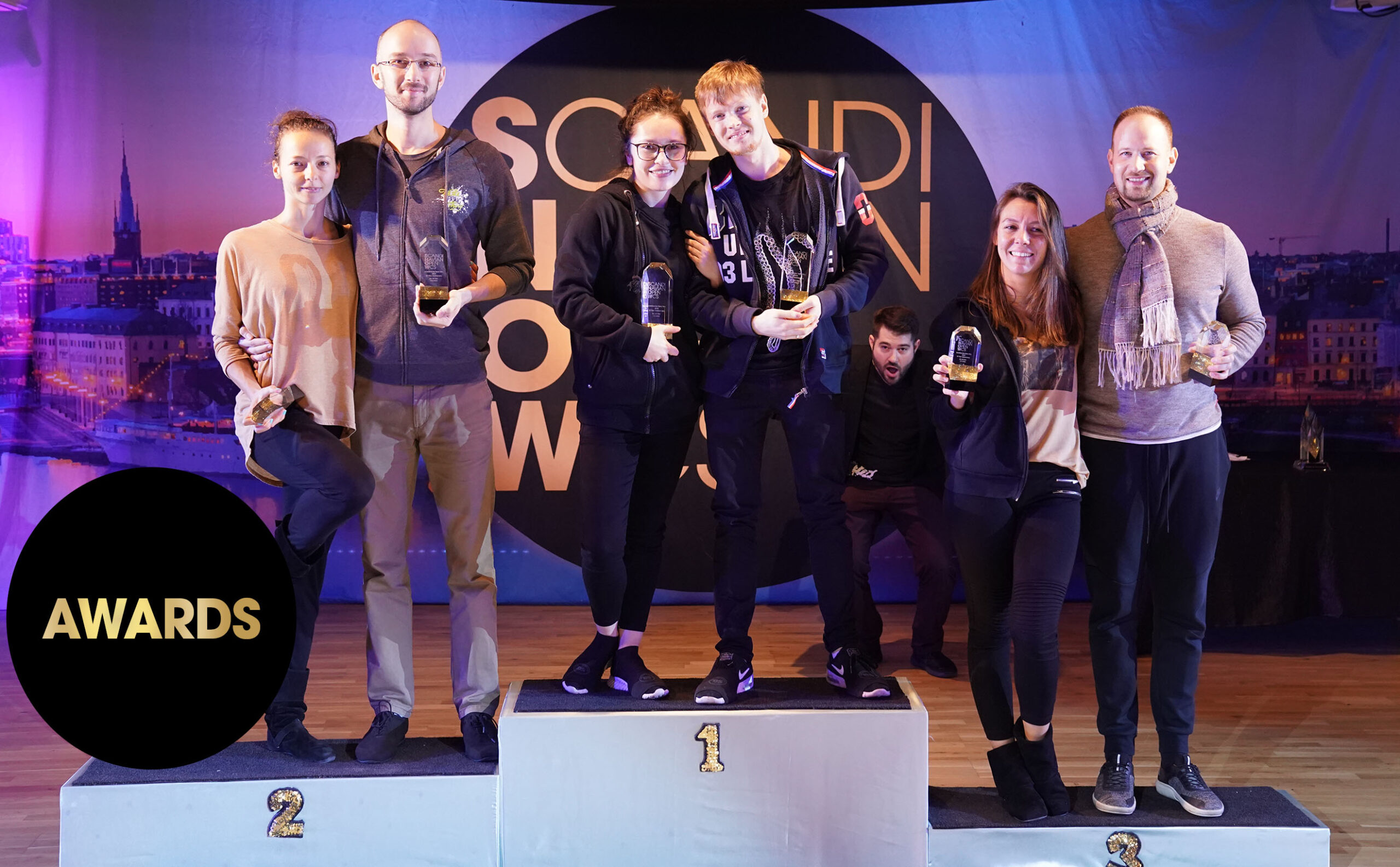 The award ceremony will be held on Saturday evening. This is the time where the results will be presented and the trophies are handed out to the winners of the competitions!